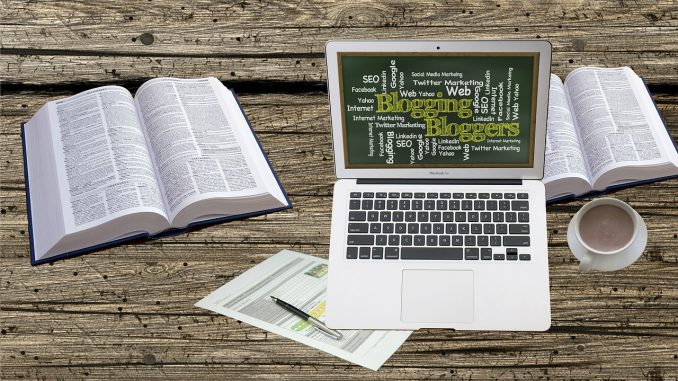 Because you can blog about anything, anytime and anywhere, explaining what blogging is, for the most part, is something that can depend entirely on who you are talking too.  Each day as new online technologies are created, so are new blogs and each one with its own purpose.
Today's blogs are used for hundreds of reasons so it is can be hard to explain to anyone just what one is. In the blogging world, the author is known as a blogger. For many years, blogs were simply used as a web log, mostly with text based entries, a website owner would use it to keep track of their websites progress; basically a web log was an online diary.
But, as the internet grew, and more and more people started using the internet the world of the blogger diversified.  Some bloggers started using the blog to write about every day events while others wrote stories or poems as a way of expressing themselves.  New blogs started appearing using the latest technology and a whole new idea for the simple web log was born.
Webmasters started creating plug-ins and a whole range of other features and technology to see how far blogging could go, and it's come a long way since web logs. First came photo blogs where users could post their pictures online for friends and family; and then came video blogs and podcasting. Video blogs are great for those who are not camera shy and most video blogs are very educational and others are very entertaining.  You can find hundreds of them online.  Podcasting is an audio or video broadcast, similar to a radio or TV show.  Bloggers get website visitors to subscribe to their broadcast and share audio content on a regular basis.
A growing trend among bloggers is email blogging.  Bloggers collect email addresses by getting website visitors to subscribe to their list and then share content via email.  This form of blogging allows bloggers to collect valuable information about their subscribers' preferences to products; what they like and don't like and much, much more.
The ever advancing technology of mobile phones has led to a change in blogging as bloggers can now blog at anytime and from anywhere.  Mobile phones allow you to publish content directly to your blog including uploading images and videos.  But it's important you have the right tools, for example having the right mobile apps for:
Text editing;
Photo editing;
Video editing;
Social networking; and most importantly
The right blogging platform such as WordPress
If you use WordPress, you can adjust your email settings which will allow the emails you send out to your subscribers to be automatically published to your blog – all from your mobile phone!
Many companies are using blogs as part of their day-to-day business.  Blogs can be used to let customers know the latest company news and information or to promote the latest products, services or events that are coming up.
Thanks to the wide range of technology and free blogging platforms such as blogger.com, wordpress.com or wealthy affiliate anyone can start a blog and they are so easy to use.  More and more people are using blogs to make money online, and there are many bloggers making a very good living from their blogs.
Blogging truly is a phenomenon that will continue to change and evolve over time, so it's hard to predict what the future of blogging will look like in 10 or 20 years, perhaps it'll be virtual blogging, we'll have to wait and see.
If you would like to share your experiences please feel free to leave me a comment below.
Or if you're ready to get started now click on the link below to get your free blog: