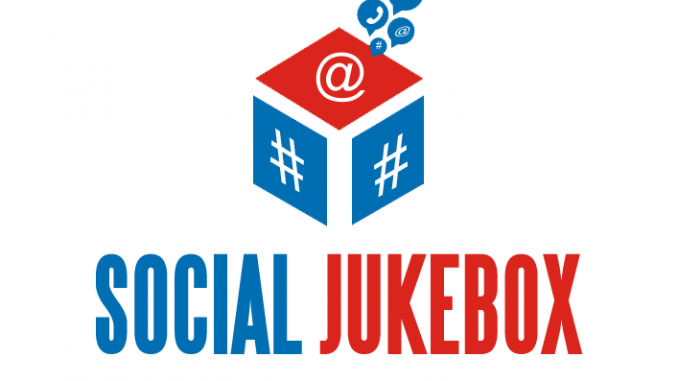 Name: Social Jukebox
Website: www.socialjukebox.com
Price: Free to get started
Founder: Tim Fargo
Overall Rank: 98 out of 100
Who is it for: Anyone
Hi I'm Gaylene and the Social Jukebox review you are about to read is based on my own personal experience as a Social Jukebox member.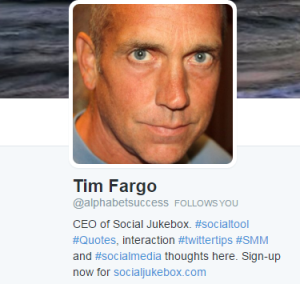 Introduction to Social Jukebox?
Social Jukebox is a scheduling tool that allows you to load your content into a "jukebox"; schedule when and how often you want your social media posts to go out; and then just sit back and let the tool do everything for you – it's completely automatic.
Social Jukebox currently allows you to easily link your Twitter, Facebook and LinkedIn accounts.  I hope in the future it'll allow you to link to Instagram, Pinterest and other social media platforms.
Check out this short video on Why you should use Social Jukebox:
I love the Juke boxes.  And it's easy to get started.
Just create a Jukebox; load it with your content, decide how often you'd like it to be posted, and then turn it on.
With each Jukebox, you can store thousands of posts and set them up with the scheduling tool.
You can send tweets or posts over a 100 times per day. Plus your scheduling is flexible, allowing you to set different times for each day of the week. When it runs out of tweets, your Jukebox will start over again and keep tweeting and posting. This is completely automatic. You just sit back and let it do it's thing.
Starting out is easy, you get a FREE Jukebox with 200 quotes to try out.
The free account gives you two jukeboxes and up to 300 stored jukebox tweets or posts as well as 5 stored Targeted Posts. Plus you can thank up to 50 of your top interactions. However, free accounts are limited to five tweets and one post daily on Twitter and Facebook.  But if you like Social Jukebox, you can easily upgrade to one of the paid plans.
Check out the Social Jukebox Orientation video below:
Do you have a post you want repeated a few times to ensure your followers see it?
Do you want to setup a Christmas or birthday message that is posted once a year? This is where you can do that. Scheduled posts are those that you want sent out on a specific date and frequency. By scheduling your posts, you can get your information in front of your followers daily, weekly, annually or several times a day. You'll find the scheduling tool is very flexible.
Here's a 5 minute video about targeted posts:
When a user mentions you, it's common courtesy to "thank" them. Inside Social Jukebox you can easily do this by using the "Thank You Tweet tool".   You can thank up to 50 people for their interaction every Friday. Your jukebox system will thank the top Twitter users that mentioned you during the week. Once you turn it on and set up your thank you message, this feature is automatic, you don't have to do anything.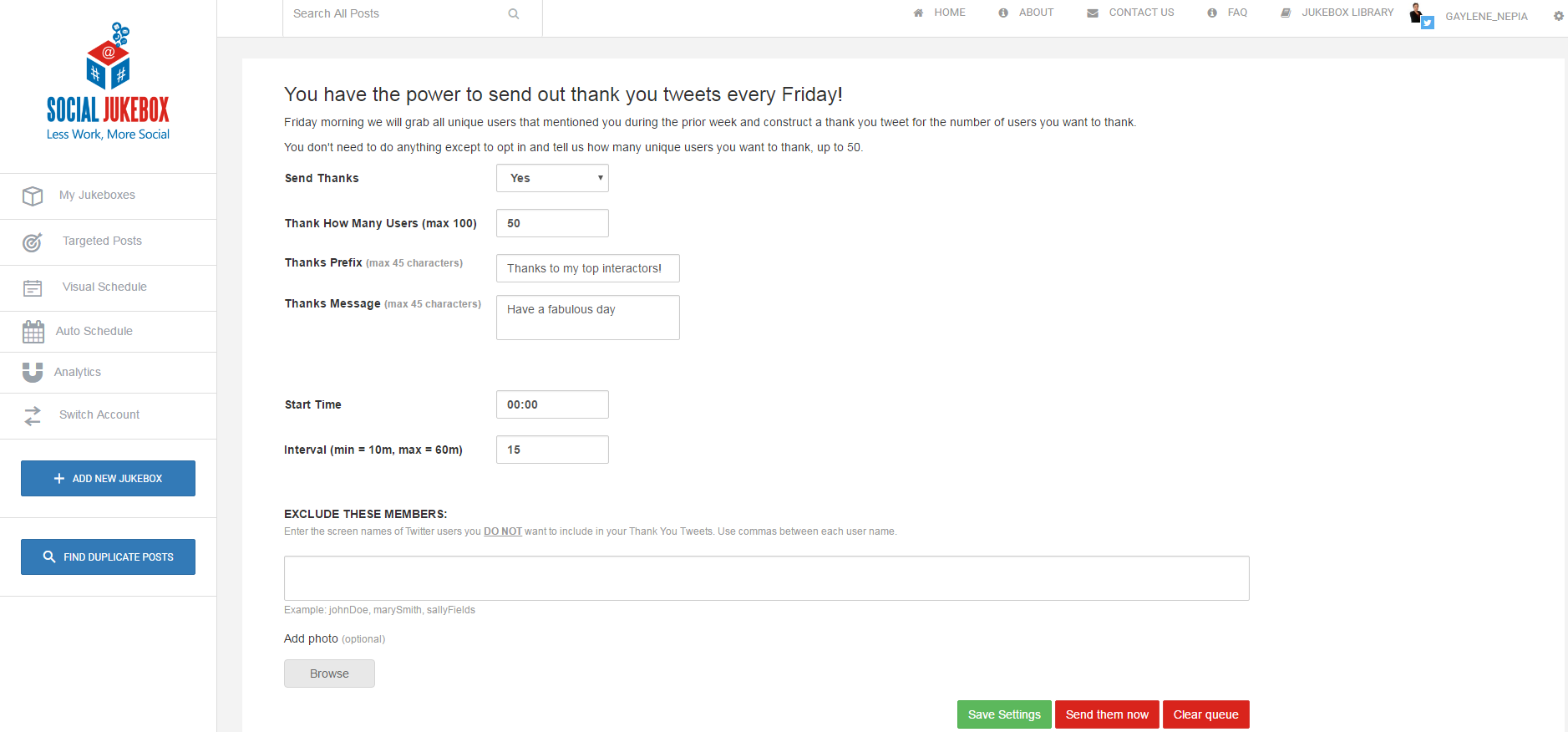 Your Social Jukebox will automatically collect all mentions of your Twitter account 24/7.  Every mention is captured and stored in your own database. You'll be able to see mentions over time in a graph format, and see who your top promoters are using two different metrics – volume and reach. And this feature is automatic as well!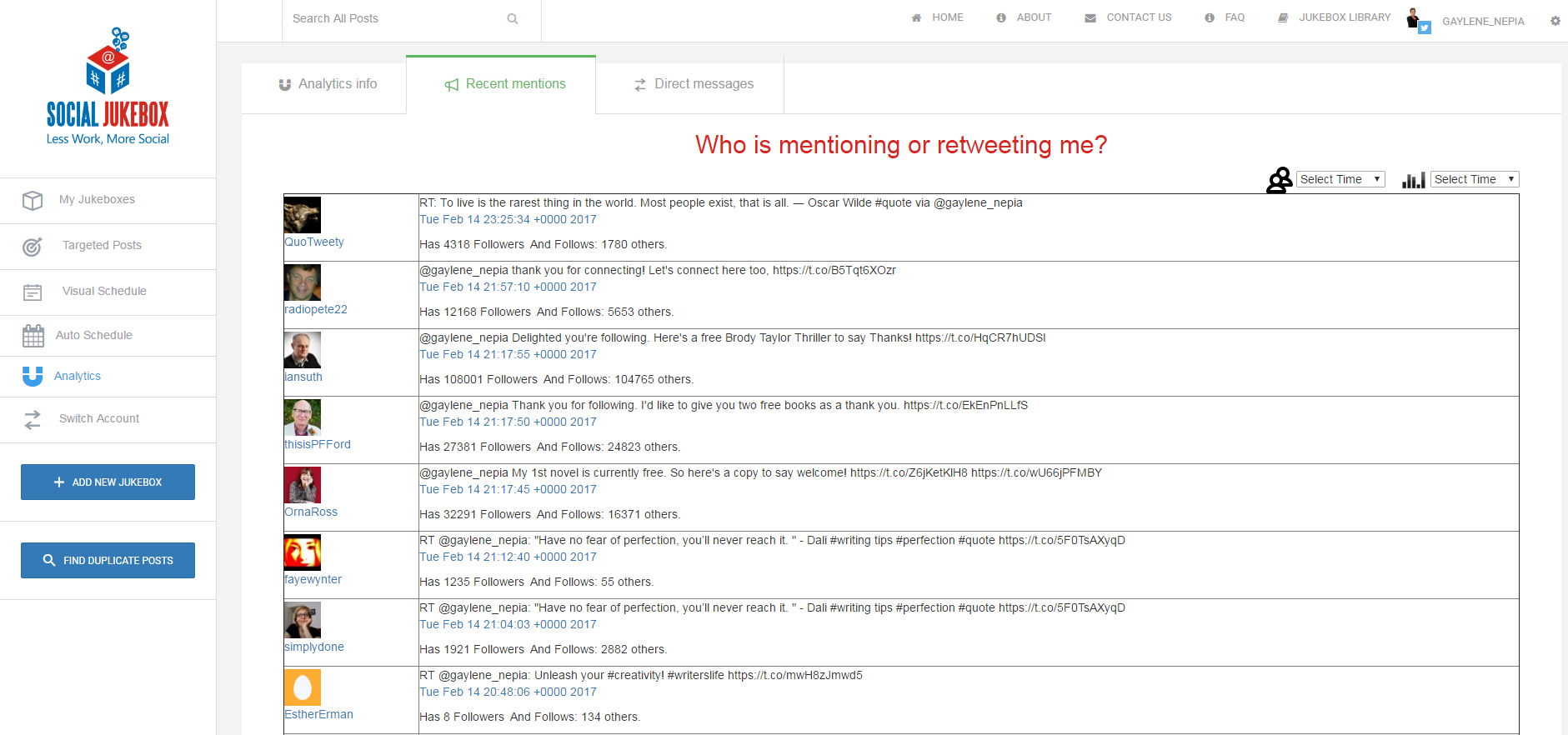 Paid plans range from $19.99 – $99.99 per month.  I'm using the Advanced Plan at $19.99 as it's suitable for my needs right now.  For some of you that have multiple social media accounts on Twitter Facebook and LinkedIn, you may want to consider one of the other plans.  Or if you just want to try it out, use the FREE plan.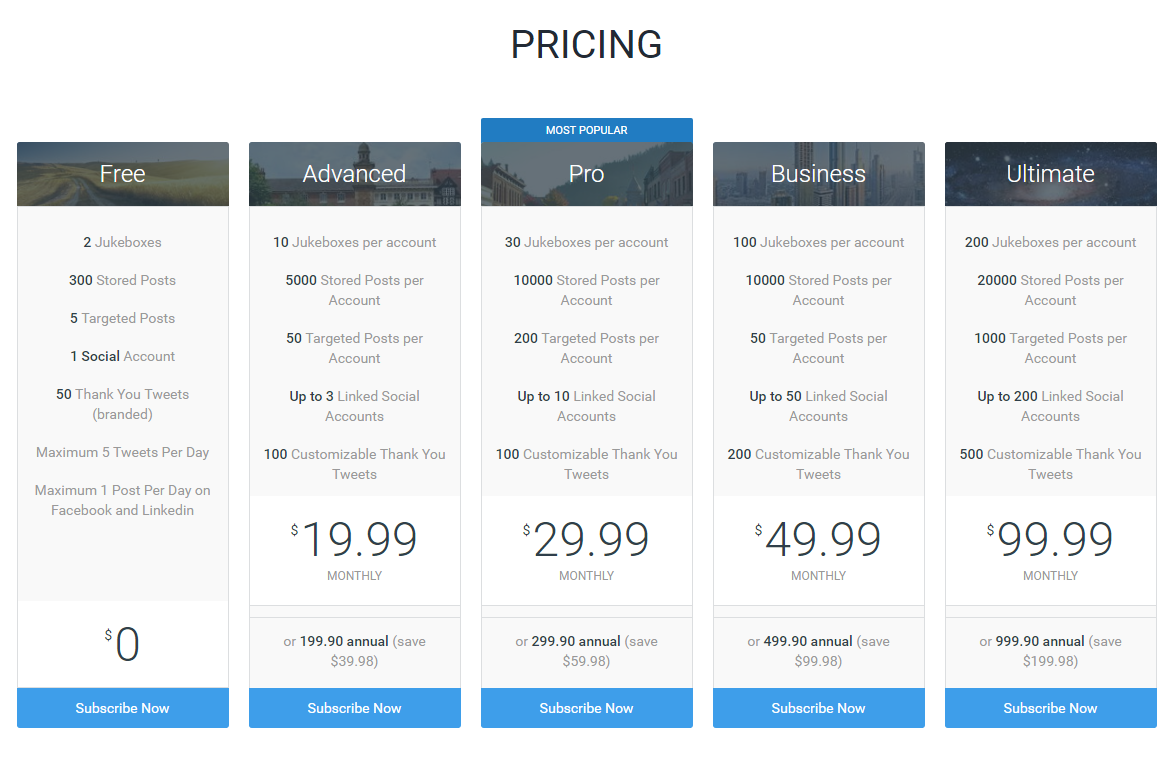 The only training available is via YouTube tutorials and you can check out their channel here.
For support, there is a FAQ section and a "Contact us" form for any questions you have.
The creators of Social Jukebox are committed to enhancing and improving this tool and they encourage your suggestions on how they can make Social Jukebox the best it can be.
Pros
Free to get started
Easy to use
Includes a large library of "ready made" Jukeboxes
Your Twitter, Facebook and LinkedIn accounts remain active daily
Opportunity to increase your followers
No need to be on Twitter, Facebook or LinkedIn every day
Social Jukebox is a great, automated social media management tool that allows you to easily send out content whenever you want.  Whether you're sending out blog posts, quotes, links to products or practically anything, then this is the tool you need.
I highly recommend Social Jukebox for anyone wishing to grow their social media network without having to be on social media every day.
If you have any comments about Social Jukebox or would like to share your experiences with this tool, leave me a comment below.