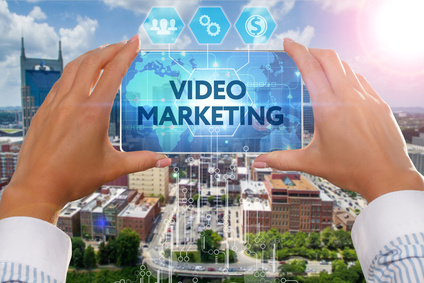 When it comes to getting website traffic, it's important to use whatever tools you can online.  With more and more tools available, you can get more qualified traffic for less money.  Using videos to drive traffic to your website has increased significantly, but to get the most out of the process you may need help marketing your video.
Of course, almost everyone has heard of YouTube and this is a great place to start.  You can create your own YouTube channel and get users to follow you.  This is a great way to establish yourself as a leader and build your subscriber list.
Of course YouTube isn't the only "game" in town, there are hundreds of online video directories where you can upload your videos, and a simple Google search will help you to find them.  To make sure that your videos will accomplish what you want them to, make sure you take the time to make good quality videos.  Don't try to throw something together in just a few minutes.
A quality video doesn't have to be done by a professional.  In fact, a more personal approach usually works best.  However, there are some things your video must have.
Firstly, it has to be of a decent quality. If people can't see what you're doing or if the video keeps breaking up, they'll stop watching and any opportunity you may have had will be gone.
Secondly, the audio must be clear.  If viewers can't hear what is being said they will stop watching and move on to something else.  It's not just about the quality of the audio either, it's also about what you're saying and how you're saying it.  Are you speaking clearly throughout the whole video?  If not, simple – do it again!  It's much better to redo sections of the video instead of sounding nervous or sounding like you don't know what you're talking about.  After all, the point here is to deliver a personal experience for your viewers and let them get to know who you are, if they don't like you it's not going to do you much good.
Don't make your video too long.  Most online videos should be an introduction only and that means just a few minutes long.  Usually around 3 to 5 minutes maximum is good.  This isn't the place to teach them what you know, in most cases you will want them to pay for that. This is the place you want to prove to them that you can help them, so help them!  Give them a short term solution to some problem they may be facing.
Now that you have a video that is of decent quality: the audio, video footage and narration are clear, is easy to follow and on target, you need to create keywords to improve your search engine rankings for your video.  This is known as search engine optimization – SEO.  When you submit your video to video directories like YouTube you will need to complete the video description details. This consists of a title, a description and tags.  This is where you'll put the keywords that you've created for your chosen niche – higher rankings will mean more people will be able to find it easily when they do a keyword search, which is what video marketing is all about.
If you have enjoyed this article please feel free to share on social media, leave a comment or ask a question below: