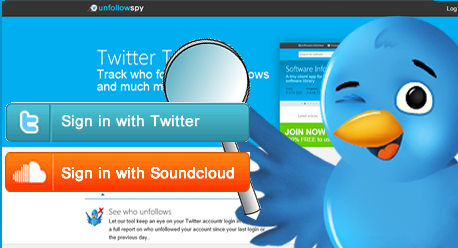 There's nothing more annoying than having people follow you on Twitter, then you follow them back, only to find that they've unfollowed you … I don't get that?
Anyway, I use a pretty cool tool to track "followers" and "unfollowers" called UnfollowSpy.
UnfollowSpy is a Social media management tool for Twitter and Soundcloud.
Now, I know there are a lot of similar tools out there … and possibly better ones, but I use this tool for Twitter. They have a good reputation and I've been using this tool for about 18 months now and in that time I've grown my twitter followers from 800 to over 8,000 followers.
UnfollowSpy allows you to:
View a list of recent unfollowers;
View a list of recent followers;
View a list of people who don't follow you back;
View a list of people who you don't follow back;
Grow your network by finding people with similar interests;
View a list of people you follow that are in "Pending" state;
Schedule Tweets;
Quickly track inactive users and remove them;
Get the stats on your top tweeted words, hash tags and most active tweet times;
Quickly search any account;
See who follows who without the need for looking through pages and pages of friends or followers using Friendship checker;
Track social mentions using the Mention tool;
View and manage lists: White lists, people you have blocked, muted and groups people have added you to.
And it's 100% FREE!
If you would like to share your experiences, please leave a comment below or Connect with me on Twitter