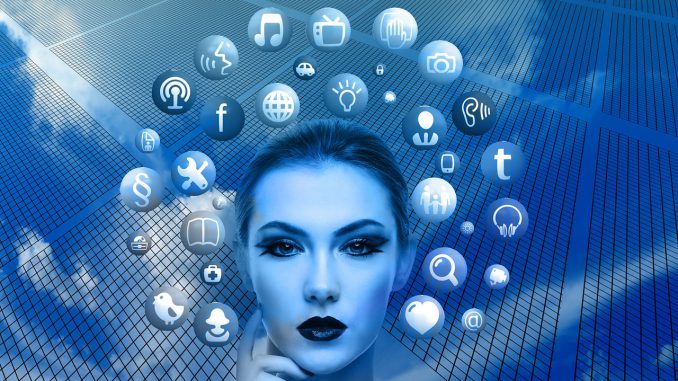 Did you know you can make a profit with social media?  Social media is incredibly popular and is a great tool for any online or offline business.  Firstly, you need to understand what social media is and how you can use it to your advantage.  Social media, like Facebook, are designed to bring people together, connect online, and meet new people.
People all over the world are using social media to meet new friends, to connect with people they have lost touch with and to connect with friends or family all around the world.  They provide amazing opportunities to keep in touch with family, friends or colleagues.  You can find old school friends, sports friends or work mates that you haven't seen for a long time.  You can chat live online; send messages, share photos, share videos and more.
If you enjoy connecting with people then social media will be beneficial for you.  The other reason to use these platforms is to promote your business.  Connecting with many potential customers by studying their profiles to see if they share the same interests as you, is a strategy many business owners use.
Social media like Facebook, Twitter and YouTube have come a long way; you can upload photos, videos and music as well as create groups.  It is simple to create a page or a group based around the niche of your business and invite people to join you or follow you.  People can also easily search a page or group based on any niche.  This is an amazing way to build a community of potential customers for your business.
When you join a social media group, it's important you engage in the conversations with other members.  You don't want to join a group and start spamming the page because you're likely to get banned.  When you build a meaningful and trusting relationship with group members or followers, they are more likely to visit your profile, check out your recommendations and click on your affiliate links.
Although social media was created for the purpose of networking on a social basis, they are a very effective way to build an online business.  You can find social media pages or groups that are specific to politics, religion, languages, age groups, interests and much more.  The business possibilities are endless with the large number of social media users.
Not only are there many social media platforms currently available but there are many more being created every day.  If your business is about books, art, dogs, weight loss, media or any other niche, there is more than likely a social media platform that's more suited to your niche.  The possibilities for your business are only limited by your imagination when you are using social media for promotion.
If you enjoyed this article, please share on social media or leave me a comment below.