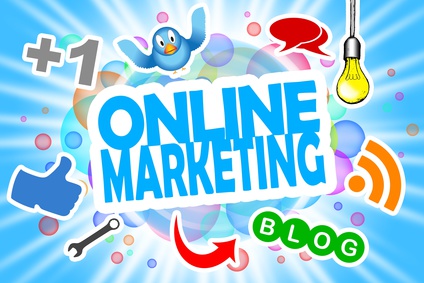 Online business opportunities are becoming popular for more and more people every day. The advantages of an online or home based business include low startup cost, flexible working hours, tax benefits, to become your own boss, are to name but a few.
But these advantages have been around for many years, so why the sudden growth?
Why now?  Why do so many people start their own home based business, and why would online marketing be something one would consider?
Firstly, there is worldwide economic uncertainty and some Countries are either in the middle of a recession or are facing the probability of one.  Job security is being threatened by global competition, robotics and digitalisation. For this reason, the demands for education, expert knowledge and social skills are changing.  This change will fundamentally reshape all career paths, including our own.
Online marketing offers people the chance to create extra income, to enhance their income earned from their day job.
This extra income has proven to be a great help to many families.  Of course many online marketers are making a full time living out of their home based business. Some have made a fortune doing it. But this level of success, while available to anyone willing to do the hard work, will not happen for most people. Most online marketers run a part time business earning them a few hundred dollars a month.
Then there is the problem where consumers try to protect themselves from all kinds of marketing messages. "Do-not-call" lists make it difficult for companies to get their messages out to the consumer.
Online marketing, which is about promoting a service or product to the end consumer by developing on a personal relationship with them, provides a strong solution to some of these challenges. More and more companies have found that online marketing is a cost effective way to reach consumers.
This technology has helped make the world a smaller place, and made it easier to find and distribute information. Online marketing companies have taken the lead on the internet to inform, train and motivate their consumers.
The cost of setting up a home office has decreased considerably. Today, you can set up a home office for next to nothing. Any computer with an internet connection and a phone is all you need to operate a home based business.
This makes it affordable for everyone to start a home based business. When you compare this to the cost of running a normal business, it becomes clear why more and more people are attracted to a home based business.
And then there is the growing uncertainty in the corporate world. Not too long ago, people could rely on having a job for life, or at least until they decided to quit. Today, many people have come to the realisation that job security is but a myth. Too many people have lost their jobs more than once only to find out that they were nothing more than a number to their employer.
It's not just the fact that you have to go out to find another job to provide for your family, you've had to listen to your employer bragging about the importance of their employees when in reality employees are just considered human assets.
Online marketing not only offers people a chance to create extra income, it also empowers them to take control of their own lives, by helping them to realize that they don't need to depend on their employer's monthly paycheck. The support structures that many good online marketing companies offer are valuable to individuals joining this type of business. People will receive the proper training on their company's products and services and they will also be educated on personal development.
The advantages of a home based business are apparent and in the near future we are likely to see more of them. Looking at today's trends in the economy it doesn't take a genius to work out that the era of companies offering jobs for life has ended. It's time to have the courage to gamble on you and consider starting a home based business.
And for those people that decide to take this step, taking a serious look at online marketing makes sense.
If you're thinking about starting your own home-based business, here's just one option for you to consider:  Wealthy Affiliate.