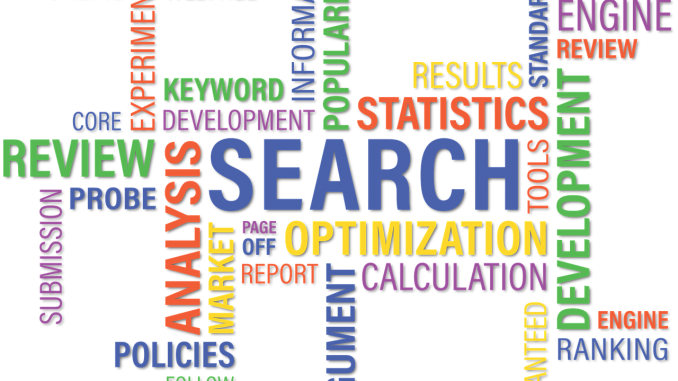 Keyword marketing is one of the most important skills you need to learn if you want to be successful online. As an online marketer, no matter what type of online business you have, your primary task is to ensure your website receives enough traffic so you can make money.
Not everyone who comes to your site is going to make a purchase, although you can increase sales by making sure your website is set up to get a lot of conversions, so you need to get a lot of visitors.
Now "a lot" is kind of vague, I know. A lot for one online marketers may be 1,000 a month but for another 'a lot' might be 50,000 a month.  Just how many visitors you will need in order to make as much money as you want really depends on many factors such as:
Your niche and how much competition there is;
The layout of your website;
The effectiveness of your sales letter;
The price of your product, etc.
In just a short amount of time you will be able to gauge your conversion rates (the number of visitors who actually make a purchase from your site) and from that point you can determine how much traffic you will need to get every month.
Getting the most out of your keyword research efforts
In order to get the most out of all your keyword research efforts you should employ several traffic methods. Many online marketing experts agree that you should have from 3 to 5 successful online traffic methods going at all times.
It's not a good idea to try to set up 3 – 5 methods traffic generating strategies all at the same time. If you do it may prove to be an overwhelming task. Instead focus on one method first, do a great job with the first method and then move on to find another.  Do this and you'll generate enough traffic to make all the sales you want to make.
Some of the most common methods for keyword marketing and the pros and cons of each are listed here:
Article Marketing
Article Marketing is the art of writing unique articles that are optimized with the keywords you've targeted for your niche.  First and foremost, should be to create content that is of value to your audience. This method is free and easy to do, but on the downside, you will need a lot of articles in circulation to give you any real traffic. For more information read: "What is Article Marketing".
Search Engine Optimization - SEO
SEO is all about getting the search engines to "see" your website. By placing relevant, targeted keywords or phrases on your website in the right place to stand out to the search engines.  Search engines are unique, by that I mean they provide targeted traffic—people looking for whatever your offer is.  This method is free and fairly easy, but it can get quite complicated. If search engines cannot find your website, or add your content to their database, you will miss an opportunity to drive traffic to your website.
Pay Per Click - PPC
PPC is a method of internet marketing in which advertisers pay a fee each time one of their ads is clicked. Basically, you buy visits to your site.
PPC allows advertisers to bid for ad placement in a search engine's sponsored links when someone searches on a keyword that is related to their business offering.
The downside to this method is that it involves a complicated method of bidding on keywords.
The amount you may have to pay for a particular keyword can vary due to a range of factors such as the quality score your ad has been given by the search engines. If you are planning to use PPC, it's important to learn how to do it right.
If you enjoyed this article, please leave a comment or share your experiences.