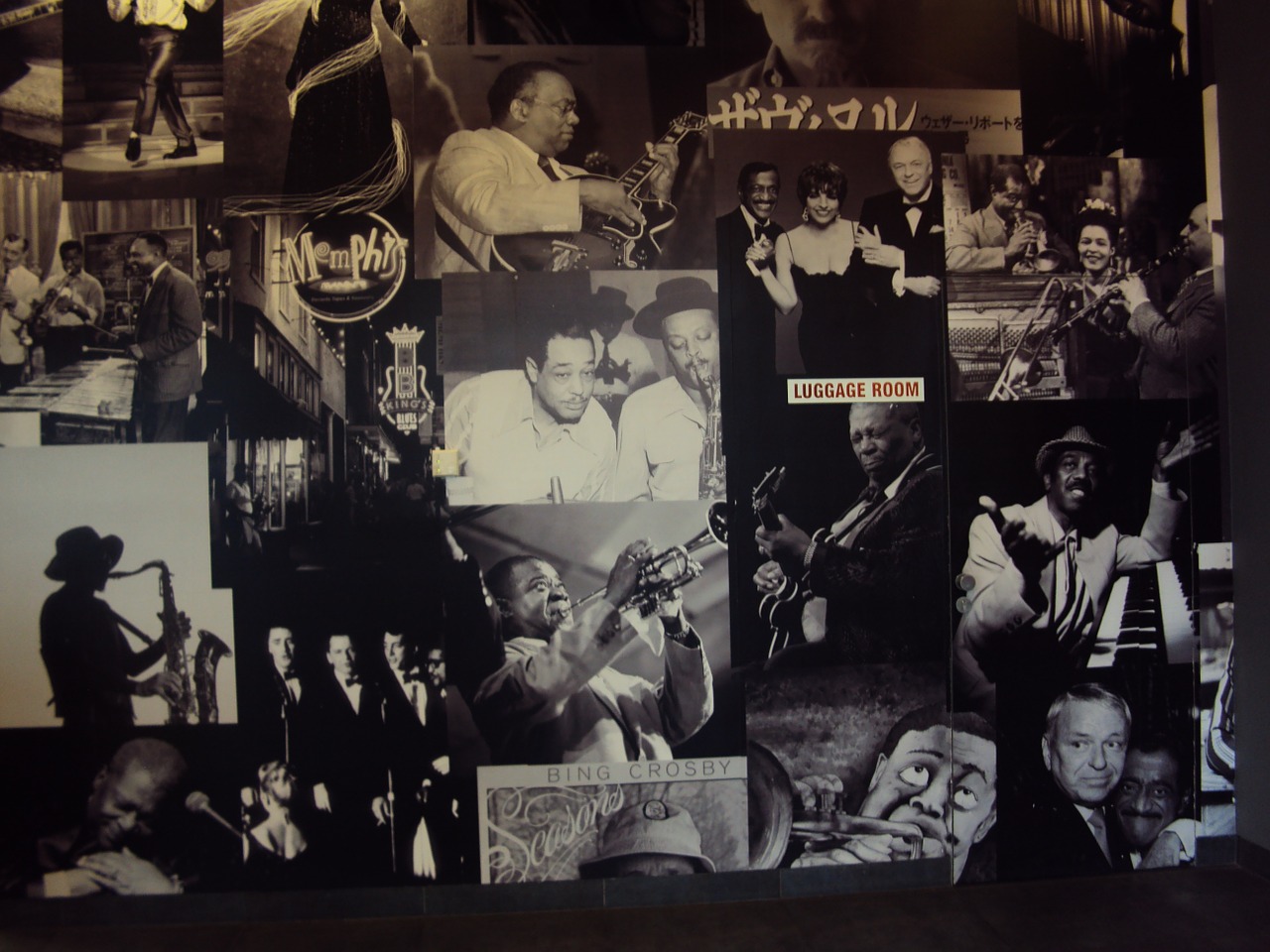 The very first jazz musician I ever heard was legendary jazz singer Billie Holiday and after hearing God Bless the Child I was immediately hooked on Jazz!  I was 17 years old.
Every chance I got, I'd buy Billie Holiday albums – all on Vinyl!
I would play her albums over and over again.  I had many favourites (they're still favourites) songs like:
Strange Fruit, Gloomy Sunday, T'ain't Nobody's Bizness If I Do, My Man, The very thought of you, All of me, Lady sings the blues, Pennies from Heaven, If You Were Mine, I'm a Fool to Want You, Why Was I Born, These Foolish Things, I Can't Give You Anything But Love, Them there eyes, et cetera, et cetera.
Then I started buying albums of other jazz greats including:
Ella Fitzgerald, Sarah Vaughn, Count Bassie, Louis Armstrong, Charlie Parker, Miles Davis, Dizzy Gillespie, Dave Brubeck Quartet and many more.
By the time I turned 25 years old, I had a pretty impressive collection of jazz albums including albums from new and budding jazz greats.  What I have today is a library of music!
Here's a list of my favourite saxophone players:
David Sanborn
Gover Washington
Gerald Albright
Wilton Felder
John Klemmer
Ronnie Laws
Boney James
Marion Meadows
Stan Getz
Kenny G
Walter Beasley
Najee
George Howard
John Coltrane
Michael Brecker
Stanley Turrentine
Kirk Whalum
Art Pepper
Kenny Garrett
Dexter Gordon
Brandford Marsalis
Keyboard Players I love:
Bob James
Joe Sample
Marcus Johnson
Count Basie
George Duke
Stevie Wonder
Chick Corea
Ray Charles
Herbie Hancock
Frank McComb
Joe Zawinul
Neil Larsen
My Favourite Drummers:
Harvey Mason
Steve Gadd
Steve Smith
Dave Weckl
Lenny White
Sly Dunbar
Manu Katche
Billy Cobham
Jeff Porcaro
Al Jackson Jnr
Tony Williams
Dave Lombardo
My Favourite Guitarists:
Carlos Santana
Jimi Hendrix
George Benson
Steve Vai
Eric Clapton
Joe Satriani
John Fogerty
BB King
Albert Collins
Stevie Ray Vaughan
Jeff Beck
Pat Metheny
Jeff Healey
Robert Cray
Larry Carlton
Lee Ritenour
Howard "Buzz" Feiten
Trumpet Players I love!
Miles Davis
Louis Armstrong
Dizzy Gillespie
Wynton Marsalis
Randy Brecker
Freddie Hubbard
Chuck Mangione
Wayne Henderson
Rick Braun
Herb Albert
Bass Players I love!
Stanley Clarke
Abraham Laboriel
Louis Johnson
Marcus Miller
Jaco Pastorius
Nathan East
Victor Wooton
Mark King
James Jamerson
Favourite Jazz Bands
Funk Brothers
Crusaders
Dave Brubeck Quartet
Fourplay
Count Basie Orchestra
Weather Report
Pat Metheny Group
Steely Dan
Manhattan Jazz Quintet
REMINDER
There are links on this page and other pages on this site, so if you buy anything I will receive a commission.