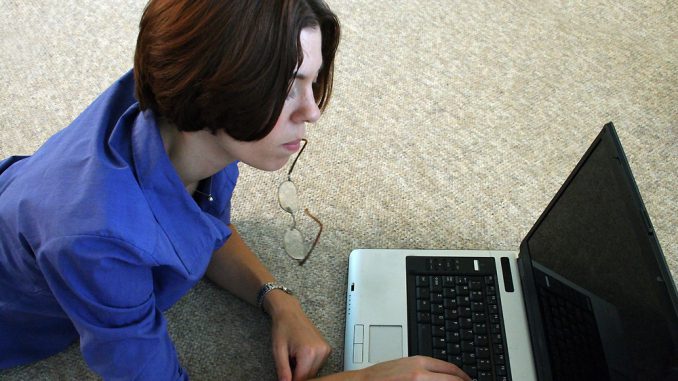 As a woman entrepreneur, I've always believed women have got what it takes to succeed in any business, and the online business environment is perfect for women.
Today, an online business allows women to bypass the traditional business start-up methods dominated by men.  For this reason, I encourage as many of you to start your own online business today.
Here are 4 tips on how you can get started:
Find an interest you're passionate about. Whether it's health, relationships, cooking, photography, graphic design or online business, make sure you're passionate about it.  Your business won't work if you don't love what you're doing.
And don't allow money, age, education level or experience dictate your choices. Remove any fears or doubts and choose an interest you would love.
No matter what your interests are, you can do anything if you truly believe in yourself.
When you've found an interest this will be known as your niche.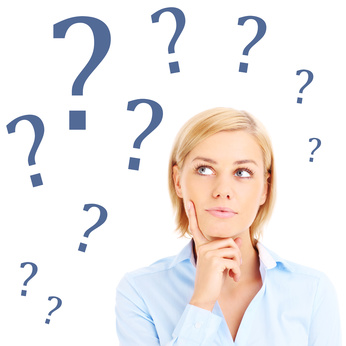 What is a niche?
A niche is simply a segmented audience that you will concentrate all your online marketing efforts towards.  For example, in the Health market possible niche's include:
Weight loss for women 50+
Diet and nutrition for working moms
Single moms dealing with depression
Young women living with cancer
Stuck trying to figure out your niche?  Check out this video on choosing your niche.
Just do it!  You won't know unless you try.
The first step in creating a website is registering a domain.  A domain name is the address people type in the search bar to get to your site.  It can end in .com, .net, .org or some other extension.
But finding the right domain name is not easy.  Many of the names you may want to use are more likely than not, already taken.

Things to think about when choosing a domain name:
Make it stand out. 
Choose a name that instantly grabs the attention of your site visitors.
Avoid numbers and hyphens
You're prone to misspelling of your domain name and ultimately traffic to your site.
Use common words.  
Your website will be easier to remember if you use common words. Unusual or unknown words can lead to incorrect spelling and ultimately affect traffic to your site.
Keep it short. 
The fewer words you use the easier it is to type in the search bar.
Go for a .com.
It is still the most common and recognizable domain extension and it will help your site get indexed faster.
After registering your domain, the next step is to buy hosting.
However, if you're a newbie just starting out, then choosing a host for your website can be daunting.  There are so many companies offering features like:  free domains for the first year, 99% up-time, unlimited storage and much more, it's difficult to decide which one to choose
Things to think about when choosing your host:
Managed Hosting, Standard Hosting and Dedicated Hosting
With managed hosting you get a bit more than standard hosting.
A managed hosting plan installs WordPress on your website for you, it handles backups and security and also installs the necessary plugins for you.
If you go with the standard hosting, you will need to install WordPress yourself, handle all backups and security, plus install all plugins yourself. However, the standard hosting plans are less expensive.
For the more experienced and serious website owners there's dedicated hosting.  Dedicated hosting is at the high end of hosting but is more expensive because you get your own server and it provides you with a more secure site.
If you're a newbie starting out, I recommend a managed hosting plan.
Price
Look for a hosting plan that offers reasonable prices.  Avoid free hosting plans as they come with limited features; are less reliable; and includes a whole lot of third party advertising.
Disk Space and Bandwidth
More and more hosting plans come with unlimited disk space and bandwidth, but it's still a good idea to check to make sure your site comes with enough space for your website to function efficiently.
Customer Support
Whether you're a newbie or and expert website owner you'll need a reliable host that can provide you with instant support if things go wrong.  Look for a host that provides 24/7 telephone support, live Web chat and email support.
Customer reviews
Customer reviews are an excellent source of information to evaluate hosting companies.  Search for as many reviews as possible from current and past customers.  Don't rely on just one review.
Email
If you want to host email accounts with your hosting plan, check to make sure email features are included before you sign up.  If not, you'll be looking at extra costs to set your email account up with your host.  An alternative is to set up a free email account on Google Apps.

Website hosting for WordPress sites
If you are a newbie, when choosing your hosting plan, I recommend using WordPress for your site. Why?  Because WordPress is easy to use and you can create any kind of website. It's free to download, install, use and modify.  Millions of websites on the internet today have been created using WordPress.
Now that you have registered a domain, purchased your WordPress hosting, the next step is to setup your website.
There are 3 options for you to get started setting up your website:
Learn PHP and CSS Code
Hire a website developer
Buy a Premium WordPress Theme
Learn PHP and CSS Code
WordPress is coded with two main languages, PHP and CSS.  However, if you're a newbie starting out, learning PHP and CSS code is probably not an option as it takes time to learn and unless you wanted to become a programmer, I would avoid this option.
Hire a website developer
Hiring a website developer can be costly and you could be looking at anything from $50  to $250 per hour.
Buy a Premium WordPress Theme
WordPress themes have come a long way and there are thousands of themes to choose from – all with customization options.  Premium themes give you a lot of control over your design without having to learn PHP or CSS code.
I use the MH Magazine Theme it includes custom widgets, advanced layout options, easy to use theme options, colorpickers with unlimited colors to create your own color schemes.
Premium Plugins
In addition to Premium themes, there are several add-ons available that make customization even easier – these are called plugins. Some plugins are free but Premium plugins come at a small cost.
One of the plugins I use is Visual Composer.  I strongly recommend Visual Composer for it's easy to use "drag and drop" features.  It also comes with preset templates, that allows you to choose your ideal layout.  For example, you can choose a 2 or 3 column layout and choose to place text, images, headings or call to action buttons inside each column.
Now you're ready to create content for your niche!
If registering a domain, buying hosting and setting up a website still seems daunting, then I recommend setting up an account with Wealthy Affiliate and learn how to set up a website using the step-by-step training.  It's FREE to get started.
For more information on Wealthy Affiliate read my review.