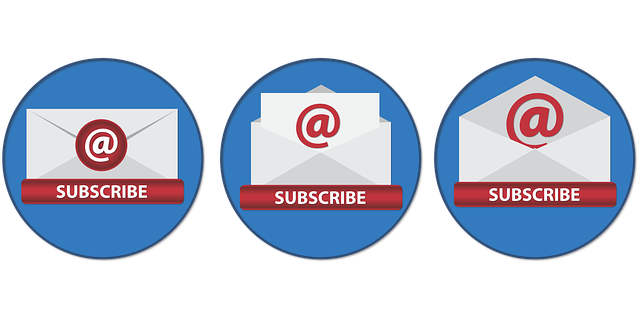 Introduction
List building is all about connecting with your niche by offering them high quality information and consistently working towards building a strong relationship with each and every one of your subscribers.
What is an opt-in?
Opt-in is a term used when someone is given the option to receive emails. This is typically some kind of mailing list, a newsletter or advertising.  Anyone that completes a subscription form on a website, or checks a box that says: "sign up to our newsletter" is considered to have opted-in.
What isn't an opt-in?
Here are examples of emails that are not considered opt-ins:
Contacts in your email address book
Purchased email lists
Email lists obtained from business cards
Customers that have purchased products from you
Friends or followers on any social media platform
These opt-in forms or check boxes are generated by your autoresponder.  Some of the most popular autoresponders are Aweber, Mailchimp, Get Response and iContact, and there are many others.
Each time a visitor to your website enters their name and email address, they are automatically added to your mailing list, and become an active subscriber of your newsletter.
Once a subscriber is a confirmed member of your list, you can start sending out follow up emails that offer quality information, such as links to blog posts, articles, reports, video tutorials and resources that your subscribers would find helpful.
So you want to build an opt-in list!
After reading countless blogs or articles; sought expert advice and have read many success stories of people earning great money with opt-in lists, you finally realize you need one too.
What typically happens is you think you know everything there is to know about opt-in lists; you've followed all the advice, but you are still not able to make any money from it.
In fact, it's likely you're losing money, especially if you're paying for an autoresponder, hiring a writer, or have other associated costs.  Regardless of whether you have a big list or not, if only a small percentage on your list are buying from you, you're probably losing money.  You'll soon realize after a few months when you see your list analytics and sales figures, you're definitely loosing money!
So what could the problem be?  Why do some succeed and some don't?  The most common reason is that most people just "dive straight in" without really thinking about it.  They'll chose a topic they think would be popular and make them a lot of money. Bad mistake!  Just because you write to your list about a product it doesn't mean they are going to buy it instantly.
For those of you who have started an opt-in list but it hasn't worked out, you can still rejuvenate your list; or if you are just starting out, then this next part will be helpful to you.
Building a profitable opt-in list
Here are three easy ways to build a successful and profitable opt-in list:
#1 Build trust
Build an open and honest relationship with your customers.  Just launching your opt-in list will not make you an expert and a credible seller. Send out many articles first before you start an opt-in list. Write about the topic you know well and for which you have set up your website. Put their needs first, by gathering knowledge about your customers and target their wants and needs.
Join other online forums.  Provide expert advice and recommendations. When you feel that people trust you enough, you will be able to start your own opt-in list. You can build a base as well with other forum users. You can ask them to join your list. Friends are always a great place to start.
Add links to your site so that they may be able to see what you're business is all about.
The truth is, the money will only start coming in when customers and subscribers believe and trust you. They want products or services that will be good value for their money. People are not going to buy anything just because you made a recommendation unless they know and trust you.
#2 Find the right product
Find the right product or service that people want and need. Invest your precious time, effort and money into researching what products or services buyers or subscribers of your opt-in list need or want.
While it's true that it is better to sell something that you have an interest in, there may not be as many people as you think who have the same interest as you, so think twice about selling something that is not entirely popular nor profitable. Do your homework well and you will see the profits come in. It's also a good idea to provide your subscribers with promotional material that they can use and share with others.
#3 Learn from experienced users
Make friends with other opt-in list users. Find people whom have already launched a successful opt-in list. These are people that already have the experience in this initiative and experience is still the best teacher. While there are many articles available online, there is nothing like getting a firsthand account from someone you trust.
Experienced opt-in list users will be able to tell you what works and what doesn't because they have gone through it all.  While situations may differ for some people, experienced people will be able to tell you which ones to avoid.
Building a profitable opt-in list doesn't happen overnight. There's much preparation and effort that goes into the task. You must build your Opt-in list from scratch, and as your list grows, you should also maintain the quality of your list.   Keep it organized and manageable. Hire help if you need to, but be sure your subscribers are satisfied and they in turn will be more likely to buy from you.
If you enjoyed this article, leave me a comment or share your experiences in the comments section below.
Don't miss any updates!
If you want to keep up to date with my latest tips and strategies for making money online, make sure you sign up to my email list.  And don't worry, I won't bug you with too many emails.