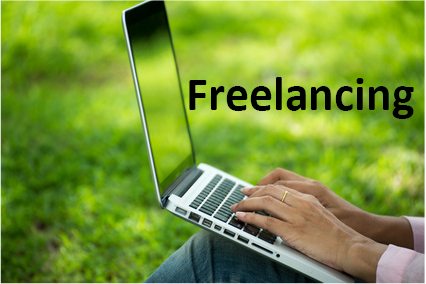 There was a time when you needed to relocate to become a successful writer.  Basically, you had to go where ever the work was.
The Internet has opened a whole new world for writers. The idea of working from home has become a welcome component of freelancing.
Today you can sit in your kitchen and write for a publication based overseas. You can write for a company in New York from the comfort of your home office in New Zealand. You can also write for clients from anywhere in the world while on holiday and wearing your swimsuit.
There is still a need for local writers to write about local events, but freelancers can write about anything at any time no matter what the time zone.
There is a growing acceptance of freelance writers for both print and digital content. I guess  one of the primary reasons has to do with the cost-effective nature of freelance writing.  As publishing companies have worked to streamline their operations they have come to rely more on freelancers who can provide copy on an 'as needed' basis. For the freelance writers this provides a sense of personal freedom and income. The benefit for the publisher is in not having to pay for a full time writer.
Why Hire a Freelance Writer?
You don't have to pay overtime.
You don't have to pay sick leave.
You don't have to provide benefits.
You can pay a freelance writer more compared to a full-time employee. Most freelancers are keen to please and are likely to provide their best work.
You have the satisfaction of knowing there are many freelancers available.
Why Become a Freelance Writer?
You set your own hours.
You decide if you'll work with a client or not.
You can work as much or little as you want to.
A satisfied client often comes back and they may bring referrals with them.
If you need time off, you only need to ask yourself.
The possibilities for a freelance writer are growing each day. The need for good content from writers is huge and a freelance business may provide a better source of income than you could ever have imagined. There's no doubt that it's hard work, but it's also doing something you love.
If you enjoyed this article, you may also enjoy "Working from home needs the right attitude" .  Please feel free to share socially or leave a comment below.