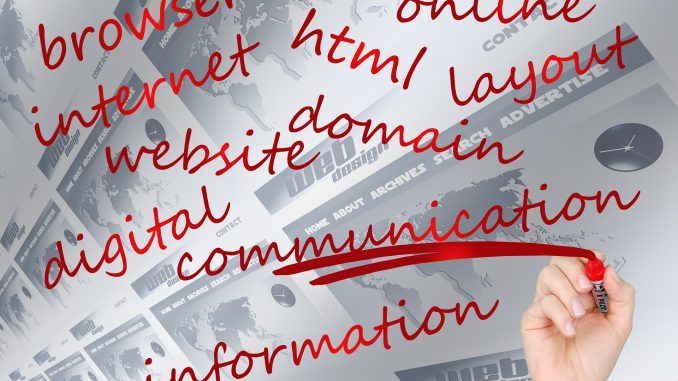 When starting your online business there are a few things that are crucial to your success, having your own domain name and a web hosting service are two of the most important. Your own domain name will allow you to 'brand' your product or service and you need a good hosting company that can provide you with a space to put that domain name and the website you build around it.
It's like a storage facility
Think of it like this, a big storage facility where anyone can rent one, or more, storage units.  You pay an annual fee and will have varying degrees of access to your storage space.  The company that is renting the storage buildings will take care of all the maintenance and service, you just have to watch out for your particular storage unit.
Web hosting is a similar concept. There are many companies that will provide you with an online 'storage space' where you can 'place' your website. You will be renting a portion of their server, or a whole server depending on your needs.  You will pay a monthly fee and they will take care of making sure that their servers are up and working 24/7.
There are several  hosting companies, some of the more common companies are  GoDaddy, HostGator and Blue Host, they offer several packages to suit virtually every online business need.  For many people a simple shared hosting  plan (where you rent a portion of a server) that will allow them to host unlimited websites (as long as none of them require a lot of bandwidth) will be plenty.  If you are building a niche website empire you might want to consider a dedicated hosting account where you can rent a whole server from your hosting company. By going this route, you have more control and a lot more bandwidth.
Still another option is a reseller account. This is where you pay to rent a block of the servers and you can sub-divide that block into smaller units and then rent those out. The hosting company will still handle all the maintenance and usually the customer service. Just check the specifics with whichever hosting company you choose.
How do I choose a web hosting service?
When choosing a host make sure you get one that guarantees 99% up time.  You will lose money if your server goes down and customers can't get to your website.  Great customer service is another thing to consider. You want to be able to reach someone 24/7 if you have a problem or a question.
Most companies are quite inexpensive and if you pay a year, or more, ahead of time your actual cost can be as low as $4 or $5 a month depending on your plan.  If you don't prepay and you opt for a monthly payment plan you can expect to pay around $10 a month for a shared hosting plan which will still allow you unlimited websites. You may have some bandwidth restrictions with this type of plan but unless you are getting millions of hits every day you shouldn't have to worry too much.
What else do I need to know?
As your online niche website empire grows you might want to consider getting a dedicated hosting account so you can have more flexibility in the bandwidth as well as some other functions.
Once you've bought your domain name, you will need a place to store that domain name.  You will need domain web hosting and with all the reliable companies around today you can get the hosting you need for less than a cup of coffee.
Looking for an easier way?
You're in the right place.  I have a recommendation for you.  Where you can learn all you need to know about domains, websites and building a successful online business.
Wealthy Affiliate was founded in 2005 by Kyle & Carson. They created an innovative training platform which includes all the necessary tools that you need to start an online business.  A special feature of the program is the host of support you get from the Wealthy Affiliate Community.
I trust Wealthy Affiliate for its honest top level training on how to make money online. I highly recommend Wealthy Affiliate for its training, tools, community support and its included hosting features.