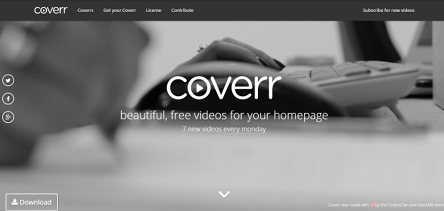 Are you looking for quality videos for your homepage?  Then look no further!
Coverr is made by the Veed.Me and CodersClan teams and they have very generously dedicated the work to the public domain.  That means you can copy, modify, distribute and perform the work, even for commercial purposes, all without asking permission
Here's how it works:
Click on the link to visit the Coverr website.
Choose a video from one of the categories.  You can view it as a coverr to see how it will look on your homepage or download it as a zip file to your computer.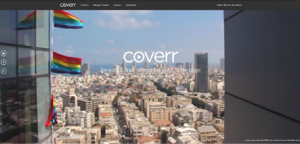 How to use:
1. Download your favorite video.
2. Upload the video to your website.
3. Add the snippets to your site (HTML, CSS,  JavaScript)
What else?
Videos are 12 – 15 seconds.
You can subscribe to new videos – 7 new videos are added every Monday.
You can contribute your own videos – see the guidelines for submitting to coverr.
Coverr offer high quality videos.  I hope you enjoy them.
If you have any questions or comments to share, I would love to hear your feedback below.