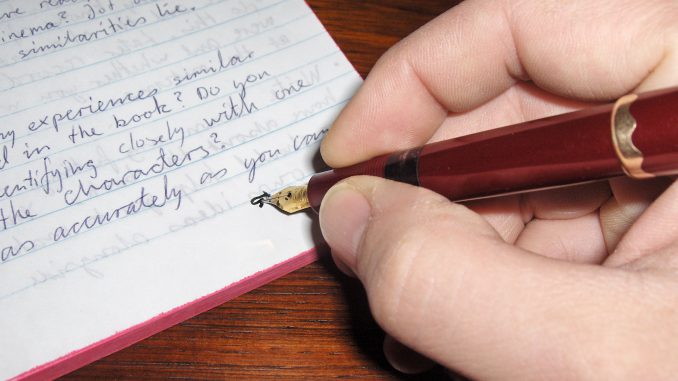 Article marketing is simply an online marketing strategy used by many internet marketers and bloggers to market their websites, products or services by writing unique articles related to their area of interest. It is the art of posting keyword-focused writings on their blogs or within article directory sites that have a reasonable readership following.  These articles are then distributed and published in the marketplace.  Many believe that article marketing is a critical part of any internet marketing strategy. These articles have the intention of providing valuable information and entertainment to website visitors.  Typically these articles have a resource box or bio box that provides the contact information of the author.  The resource box may also contain a link back to the website that the author is promoting in order to attract readers to visit their website.
Articles that are well-researched and well written are usually released and distributed for free in order for the author to gain more credibility within the market.  Through these articles, a website or online business will be able to attract more potential clients.  Internet marketers usually submit their articles to several article directories in order to maximize the results of their online marketing efforts.  To avoid the filtering process of the internet for duplicate content, internet marketers attempt what is known as "article spinning" or "article rewriting and rewording" to give specific variations to the original article. Through this, the article can acquire site visitors coming from several article directories.  Getting your article to be featured in niche blogs or focused content websites that are managed by others, is a great strategy in terms of article marketing.  If you are a guest blogger on these websites, you will be able to promote your products and services to an interested audience that may not have been reachable.
Typically, with internet publishing your articles need to use relevant "keywords" and "catchy titles" with around 250 to 500 words in the body.  If you incorporate these keywords or keyword phrases in your articles, it is possible to get more search engine traffic.
So which, among the hundreds of article directories, should you submit your articles to?  This is one of the most tedious parts of your marketing strategy.  Today, online marketers and experts usually outsource their article marketing strategies including the submission process.  The most popular article directories that are recommended include eHow, EzineArticles, HubPages and Seeking Alpha – there are many more, but these are 4 of the top directories.
Article marketing can also help you to generate quality leads that you can include in your e-mail marketing strategy.  In writing your articles, you must give the reader an offer so irresistible that it will prompt them to visit your website and then sign up for your services.  Once you have their information, you can start creating a sales-winning partnership with them.  If you do not do this you may not get another chance to sell to your leads.
Some of the best offers you can give your readers may include special reports on a specific topic, free consultation sessions or free eBook's.  This way, your readers will be encouraged to provide their e-mail address that can be used for newsletters and other information about your website.
Overall, the most important element in article marketing is to "drive people to your website" and sign up or purchase one of your services.  Writing quality articles that are helpful will attract more potential leads.
If you have enjoyed this article please feel free to share on social media, leave a comment or ask a question below: